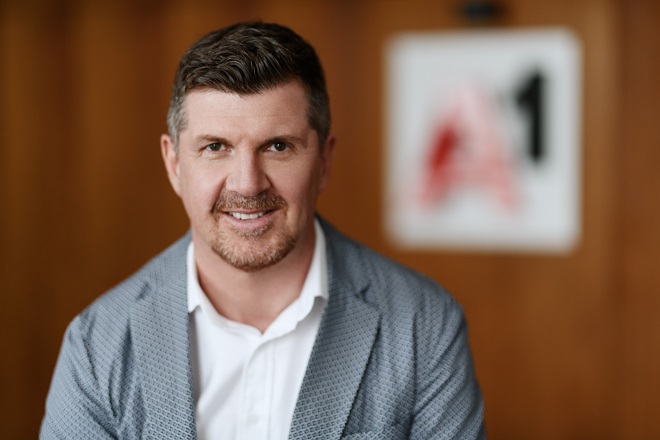 We believe that business must consider the interests of the society and specifics of the world for successful development. Therefore, A1's strategy is based on rendering technologies and services that provide as many people as possible with the chance to discover new possibilities, to live in an environmentally friendly and active way, to manage resources properly, to exchange knowledge and ideas, to value the uniqueness of any person. What helps us a lot is our commitment to international ESG principles that contribute not only to successful business development but also make the world a better place.
Every A1's project aimed at protection of the environment, energy-efficient solutions, upgrade of digital literacy, aid to children, charity contributions, development of the national culture, inclusion and the society of equal opportunities is a chance for us to speak about what is important to us, as well as to be heard by those who will follow us in thinking about sustainable future. Our approach is based on the ESG concept, i.e. responsible attitude towards the present and the future. We create projects that we are truly proud of.
Helmut Duhs, СEO A1 Belarus
A1 conducts its activities in accordance with the international ESG principles (Environmental. Social. Governance). Such strategy, which has replaced the traditional understanding of corporate social responsibility, allows business to further expand possibilities for positive influence on the environment and society, as well as optimize internal processes.
This approach defines the responsibility which A1 Belarus, just like the entire A1 Telekom Austria Group, assumes in order to look for the most sustainable ways of company development that will also help care about the environment and solve important social issues.
Priority directions of A1's ESG strategy include environmental-friendly behavior, helping children and supporting inclusive and cultural projects.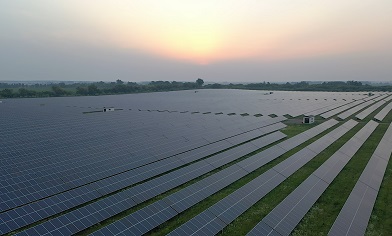 Energy efficiency and reduction of CO2 emissions
A1 actively works to improve its environmental index and strives to reduce environmental impact by using energy-efficient systems for maintenance of communication networks and reduction of carbon footprint. A1 Telekom Austria Group plans to reduce CO2 emissions by 50% by 2030 and reach carbon neutrality by 2040. For this purpose, A1 base stations in Belarus are gradually transitioning to free cooling technology and replacing electric power supply units with more efficient ones. A1 solar park in the Gomel Region contributes to production of pure electrical energy and reduction of CO2 atmospheric emissions.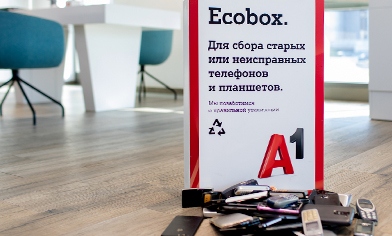 Re.a1.by
A1 has a dedicated system for collection of small-scale electronic and electric equipment. Every company store is equipped with special containers for collection of used devices like mobile phones, smartphones, tablets, electronic books. Year of production, brand, model, technical condition do not matter. Any equipment can be scrapped including those defected. Thus, all equipment is collected and delivered to designated organizations for further recycling. And in return for caring attitude to our environment and commitment to ideas of sustainable consumption everyone who seizes A1 system for collection of small-scale electronic and electric equipment gets pleasant bonuses under a number of conditions.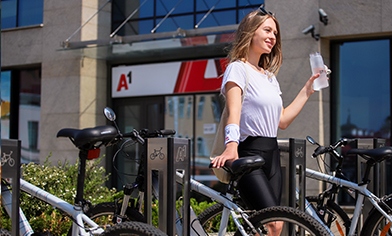 А1 bike racks
Reduction of negative environmental impact is one of the main principles A1 is governed by in it's activity. In order for Belarusians to develop eco habits, A1 arranged bike racks in many cities across the country. The first of them appeared in Minsk in summer 2021 near the entry to A1 headquarters as well as to company flagship store and Inclusive Coffee shop at Internatsionalnaya. In 2022 another nine new bike racks for eco transport were mounted in Minsk, another three in the regions: in Mogilev next to SOS Children's Village, next to company office in Gomel and Kalinkovichy. In the next years similar bike racks will appear in other cities too.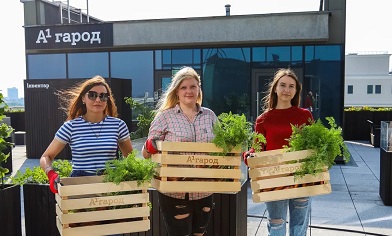 «Green Office»
A1 is actively developing the green office concept. Most internal documents have been converted to digital format, with invoices for individuals and legal entities currently under conversion. Offices no longer use disposable tableware and are equipped with special container for separate collection and sorting of waste. Environmentally-friendly bike parking lots appeared near A1's main office; on its roof, A1garod (A1's vegetable garden) is located, where volunteers from the company grow herbs and vegetables. Moreover, in order to verify efficient operation of the quality management system, the company goes through the procedure of obtaining the ISO certificate (Environmental Management System). In support of environmental activities, A1 has also presented a thematic
environmental sticker pack for Telegram
and released a series of environment-themed podcasts for its employees.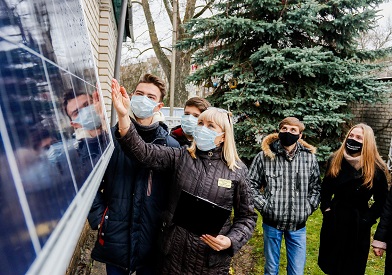 Green energy for educational institutions
In 2020, A1 installed solar panels in seven educational institutions of Belarus that have successfully presented their environmental and eco-social projects and won the contest "Solar Energy for Green Schools". A1 provided each of the seven finalists with a set of special equipment for transformation of solar power into electrical energy, as well as for graphic demonstration of results of sun's work to schoolchildren. In September 2021, solar panels and an air heat pump were installed in SOS-Children's Village Mogilev based on the results of 100 Hours with A1 to provide the institution with environmentally friendly electrical power.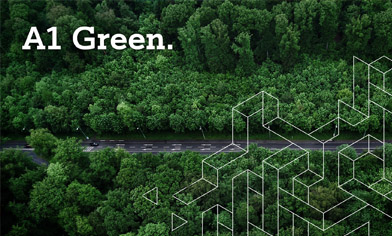 Environmental policy
In December 2020, A1 adopted the Environmental Policy. In accordance with the ESG (Environmental. Social. Governance) principles, A1 has established certain goals and tasks that the company plans to achieve between 2021 and 2025 in the three main areas, energy efficiency and energy saving, the reduction of carbon dioxide emissions into the atmosphere and waste reduction. They are included in the environmental policy, which covers all aspects of A1's activities.
In One Rhythm with A1
More than 20000 people join the new charity format with A1 and participate in sports activities with a dynamic music at the background and help raise funds for the purchase of high-tech innovative diagnostic equipment for the Republican Rehabilitation Center for Children with Disabilities.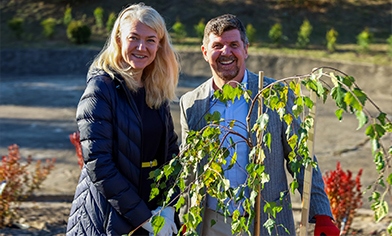 100 hours with A1
Within the framework of A1's annual charity event, everyone can challenge themselves to engage in their favorite activities as much as possible, record their results and support the beneficiary. In 2021, 100 hours with A1 was dedicated to environment. The goal of 50,000 hours was reached early, and A1 provided sponsorship in the amount of 50,000 rubles to SOS Children's Villages IPO. The funds provided were used to install solar panels and an air heat pump in SOS Children's Village in Mogilev. Signed trees planted in SOS Children's Village Borovlyany became a symbolic prize for the most active participants.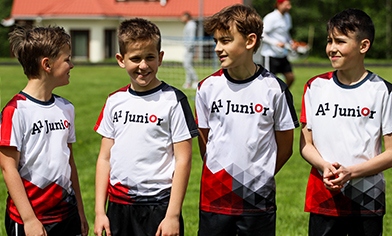 А1 Junior
A1 has teamed up with the Junior football club to create a joint A1 Junior sports brand. This is the first large-scale collaboration between business and children and youth teams in the country. A1's support and active participation in the club's life expands the team's capabilities and helps it train and perform at a qualitatively new level.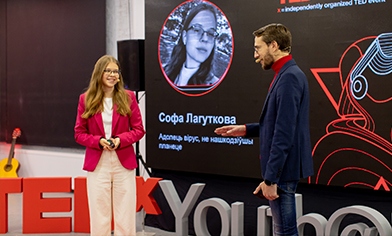 The First
"The First" educational project includes a contest of ideas for students of 9th, 10th and 11th grades, as well as a training program. Any high school student can come up with a specific idea on culture, ecology, technology, inclusion or urban planning and get a chance to present it in the world-famous TED format at the youth conference TEDxYouth@Minsk. The project is distinguished by the facts that all communications are handled in Belarusian.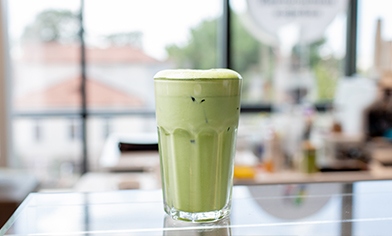 Inclusive coffee shops at A1
In November 2020, the A1 digital services center opened an inclusive coffee shop. This is the first place in Minsk where a barrier-free environment has been created not only for visitors, but also for employees. The coffee shop integrated into the shopping facility ecosystem is equipped with a transforming counter so that disabled baristas are able to adapt to the workplace. In 2021, the "Inclusive coffee shops at A1" network already has three coffee points – another one point in the A1 store has opened in Minsk, and the first regional coffee shop appeared in Brest. Further development of the network is planned for 2022.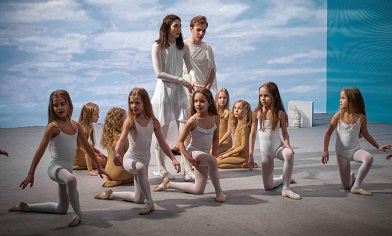 Support of "i" Family Inclusive Theatre
Since the creation of the Family Inclusive Theatre "i" in 2016, A1 has supported it and served as the theatre's general partner. This cooperation has resulted in numerous premieres, thematic forums and events dedicated to the World Autism Awareness Day. Due to many years of partnership with the company, the theatre has released seven plays and turned from a small studio into a creative collective comprised of over 150 children, including over 60 autistic actors who express their creative abilities along with everyone else.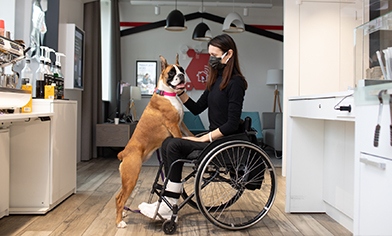 Barrier-free environment and employment
A1 is constantly working on the development of the topic of inclusion and a society of equal opportunities within the company. Barrier-free environment has been created in many A1 stores, as well as in the central office in Minsk. Moreover, the company has arranged the possibility of remote work for its employees. This makes it possible for A1 to consider job applications from people with physical developmental disorders. The company reflected the importance of inclusiveness for its projects through the Diversity@A1 visual concept.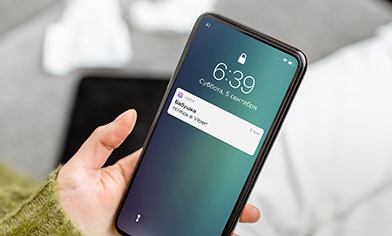 #ionline
A1 has initiated the
#ionline
volunteer movement. Everyone who actively uses mobile technologies and would like to share their knowledge with others can join the initiative as a volunteer. The task of the volunteer is to explain what the mobile Internet can be useful for and to help those who finds it difficult to understand them on their own to master the latest technologies.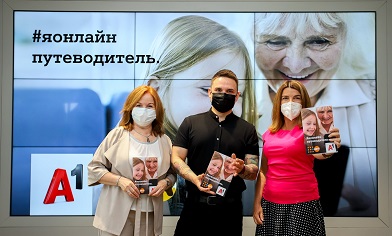 Cooperation with UNFPA
In June 2021, A1 and United Nations Fund for Population Activities (UNFPA) in Belarus have entered into a partnership agreement in order to develop a combined program for increasing digital competence of elderly people. Cooperation began with publication of
#ionline-guide
to mobile technologies combining useful instructions to help using a smartphone or a tablet in everyday life. A1 and UNFPA in Belarus have also developed a digital competence training program #ionline-training. Digital competence lessons took place in all regions of Belarus, both offline and live.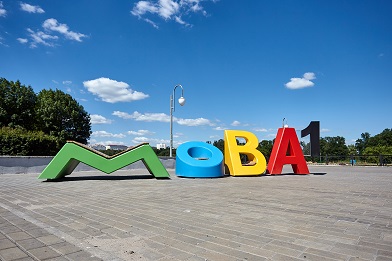 MOVA
This project embodies everything that distinguishes Belarus from other countries where the international A1 holding is present. It combines the latest technologies with contemporary art. The letter sculptures spelling "MOVA" installed in Brest, Vitebsk, Grodno, Gomel and Mogilev remind the people living in these cities of the beauty of their mother tongue. The colors of each art object reflect the cultural and natural characteristics of the region.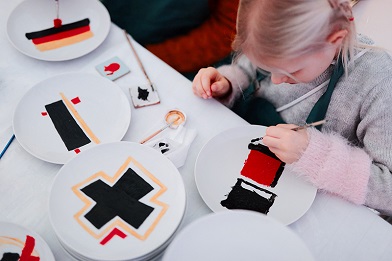 #UNOVIS100
2020 marked the 100th anniversary of the founding of the famous UNOVIS creative association, created in Vitebsk on the initiative of Kazimir Malevich. Thanks to this event, Belarus is known worldwide as a country where outstanding people who changed the history of art lived and worked. UNOVIS and its artists - Kazimir Malevich, Lazar Lissitzky, Lazar Khidekel, David Yakerson and others - stand for a Belarusian brand of international importance. Returning their names and works to their historical homeland is one of the main tasks of the #UNOVIS100 project, which A1 launched specifically for the anniversary of the association in tandem with its partners.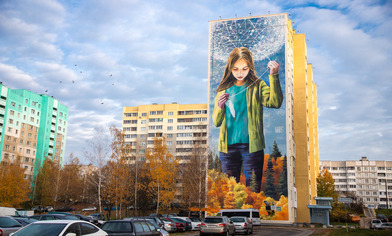 Future
A joint initiative of A1, Urban Myths street art activists and the Frunzensky District Administration has united street artists from Belarus, Serbia and Spain. Vivid images inspired by their impressions of the modern Minsk and its inhabitants, as well as the rich history and culture of our country have become the subjects for three murals on the facades of 12-storey buildings in the Kuntsevshchina microdistrict (at 134, 136 and 150 Pritytskogo Street). The combination of tradition and technology as the foundation for movement towards future has become the main theme for each of the artists.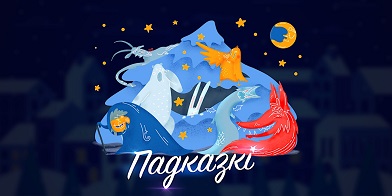 Padkazki
Since 2019, A1 implements the project "Padkazki" in cooperation with the editorial board of the Onliner portal. On the eve of the New Year and Christmas, on a
special page
, you can find recordings of fairy tales in the Belarusian language, performed by famous actors. The first season of the project contained Belarusian folk tales. The 2020 season was implemented as part of the #Karatkevich90 campaign and was dedicated to the classic of Belarusian literature's creative legacy.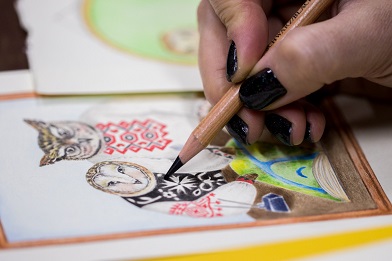 #LitaraturA1
#LitaraturA1 is a new A1's campaign timed to coincide with the anniversaries of famous Belarusian writers, poets and playwrights. This is a series of special events and projects dedicated to works of the classics of national literature. #Karatkevich90 and
PashtoukA1
were timed to coincide with the 90th anniversary of Vladimir Korotkevich. As part of the latter, 10 famous and inspiring quotes by Vladimir Korotkevich were illustrated by Nika Sandros, a famous Belarusian artist.
Assistance in fighting against COVID-19
In connection with the COVID-19 pandemic, A1 makes every effort possible so that its subscribers can stay connected, solve working tasks on a remote basis and run their business. But it is equally important that they can get any help they need and provide it to those who are particularly in need today.
Short charity telephone numbers
A1's subscribers can provide help to Belarusian healthcare professionals. All transfers are commission free and accumulated in the charity account of the Ministry of Health. When sending a USSD request *222*19#, 2, 5 or 10 rubles can be transferred in favor of healthcare professionals fighting against the COVID-19 epidemic. In order to help medical workers, you can also send an SMS to a special short telephone number 219, as well as using the A1 banking application.
Free working communication for medical institutions
In the spring of 2020, A1 provided Belarusian healthcare professionals involved in the fight against the spread of COVID-19 with smartphones and free working communication. Communication kits are designed for personnel working in medical intensive care units and infectious departments, laboratories involved in COVID-19 testing, as well as for emergency medical care employees who will able to solve working issues and exchange information without using their personal telephones. This allowed for reducing the risk of the spread of the coronavirus outside the infected areas.
Financial support provided to infectious hospitals
In March 2020, A1 transferred 50 thousand rubles to the Minsk City Clinical Infectious Hospital as sponsor support for purchasing the necessary equipment. In November 2020, A1 provided charitable support in the amount of 30 thousand rubles to the City Children's Clinical Infectious Hospital, a healthcare institution which these days provides help not only to children but also to adults with COVID-19.
Free calls to the hotline of the Ministry of Health
In order for each company's subscriber to freely receive the required consulting support on the prevention and diagnosis of COVID-19, A1 made free calls to the telephone numbers of the hotline of the Ministry of Health with regard to the infection caused by the COVID-19 coronavirus. For hotline telephone numbers in various Belarusian regions, please click the link.